The Rochester Women's Giving Circle is guided by a Steering Committee composed of co-chairs and standing committee chairs. Our current team is:
Circle Co-chairs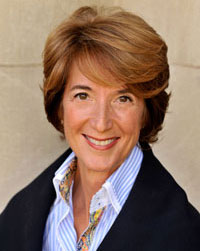 Melinda Andolina, a member since 2009, has served on the Grantmaking Committee, chaired the Membership Committee and led the Hunter Derby fundraiser in 2014, raising $7,500 for the RWGC. Melinda is a native of Rochester, NY who retired in 2009 from a 28-year career as an insurance executive with Chubb with responsibility for developing commercial business in western New York. She is an avid horsewoman and competes with her own horse at local and state horse shows. She uses that talent in her volunteer work at Heritage Christian Stables in their therapeutic riding program for people with disabilities and now serves as a board member at Heritage Christian Services Foundation. Melinda has done extensive fund raising and volunteer work for Bridges to Community, building homes for people in remote areas of Nicaragua.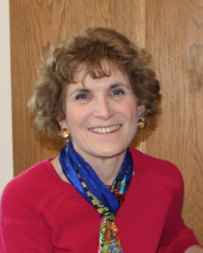 Nancy Bloom
became a member of the Giving Circle in 2011. She joined  the Grantmaking Committee and was appointed co-chair of that committee in 2014. Prior to moving to Rochester, Nancy had a fifteen-year career with Pfizer and held various management positions, including Director of New Products for US Pharmaceuticals and Vice President of Finance for the Research Division. She currently works as a consultant, supplying specialized research reports to law firms and providing financial and marketing analysis to organizations in the profit and non-profit sectors. Nancy is a passionate volunteer and supporter of Causewave Community Partners, RESOLVE and Tujatane, a primary school in Zambia. A native of Massachusetts, Nancy enjoys spending time with her family, traveling, hiking and swimming. She is also a novice French horn player in the New Horizons Green Band.
Grantmaking Co-chairs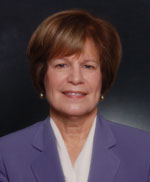 Joanne Giuffrida has been a member of the Giving Circle since 2011. In 2013, she accepted responsibility as co-chair of the Grantmaking Committee. She is currently a consultant providing human resources and management services to local government and non-profit agencies. In her past professional life, Joanne worked for the City of Rochester as an employment manager, benefits manager, administrative analyst, and administrative assistant. She was Director of Personnel and Civil Service for Monroe County. She has been Director of Human Resources for Preferred Care, the Rush Henrietta Central School District, and the Rochester City School District. She also has served as Board of Education President for the Rochester City School District.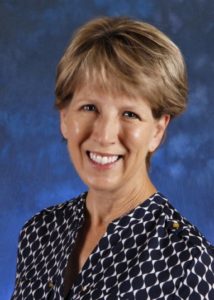 Carol Medley joined the Giving Circle in 2013. She served on the Grantmaking Committee multiple years and was a partner to one of our grant recipients. Carol retired in 2012 after 33 years in the information technology services industry working for General Motors, Electronic Data Systems and Hewlett Packard as a leader and account executive serving manufacturing and healthcare clients in North and South America. She was an executive sponsor in her company's women's network and mentored women throughout her career. Carol is a volunteer for the Rochester Area Interfaith Hospitality Network and has served countless hours in leadership and volunteer roles for her church community. Carol enjoys caring for her home and family and maintaining relationships with friends near and far.
Operations Chair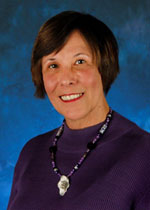 Alyce Van Patten is a founding member of the Rochester Women's Giving Circle. She has served as co-chair of the Circle, co-chair of Grantmaking and currently is the Operations Chair. Alyce is on the boards of Zonta, RESOLVE, the Coffee Connection and Friendship Children's Center. Alyce is a PALS mentor for Breast Cancer Coalition of Rochester and past co-chair of Player Housing & Registration for the LGPA. She held various management positions in Launch and Customer Satisfaction at Xerox and patient satisfaction at Rochester General Health System for 36 years. As RWGC's Operations chair, Alyce oversees all financial accounting and reporting, tracks membership, ensures the update and inventory of all materials representing the Giving Circle, and maintains and documents RWGC's history. In her spare time, you'll find her traveling the country in her RV, reading historical novels, biking, golfing or spending time with her seven grandchildren.
Communications Co-chairs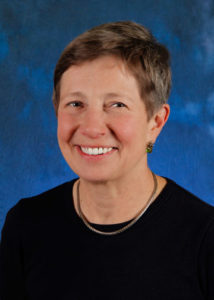 Nancy Nowak Rutherford is a Rochester area native who grew up in Irondequoit. She was a member of the Grantmaking Committee for a year before becoming chair of the Communications Committee in 2009. She taught junior high school English for 18 years in East Irondequoit and Fairport before leaving to raise her family. She has been a long time volunteer for the Planned Parenthood of Rochester and Syracuse Region. She has been active in alumnae affairs at William Smith College and is a former president of the Alumnae Council.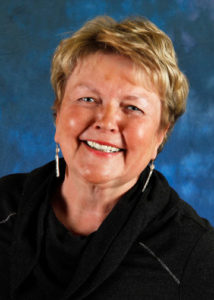 Jolene Smith
has been a member of the RWGC since 2010. Jolene comes to the RWGC after a career in education. She taught American history and government at Fairport High School for 25 years and was responsible for bringing many innovative programs to the district including the prestigious International Baccalaureate. During her tenure she also developed a more comprehensive approach to teacher assessment, specialized programs for the gifted and talented, and curricula for many new course offerings. Her philanthropic interests include the Susan B. Anthony Museum and House where she has been a docent for 18 years. At the Susan B. Anthony Museum and House, she co-founded the Friends of Susan B. Anthony, chaired fund-raising projects, and served on the Strategic Planning Commission. Jolene enjoys following current events and politics, but her lifelong cause remains equal opportunity for women.
Evaluation Co-chairs

Ann Johnson joined the Giving Circle in 2012 as its 100th member. She served on the 2012 Grantmaking Committee and in 2013 facilitated RWGC's second five year strategic planning process. Ann currently directs ACT Rochester, a community indicator program and initiative of Rochester Area Community Foundation. A native of Massachusetts, Ann worked in a variety of senior management positions at Xerox Corporation, GE and IBM. She also served as director of the West Virginia Governor's Office of Community and Industrial Development. Ann is an active member of both Facing Race, Embracing Equity and the YWCA Racial Justice Committee. She also serves as an advocate on the Governor's Finger Lakes Youth Justice Council.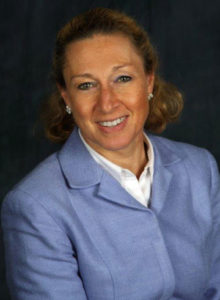 Susan Halpern has been a member of the Giving Circle since 2013 and has been both a partner to several grant recipients and a member of the Grantmaking Committee. Susan is a financial planner with UBS Financial Services and holds the designation of Certified Divorce Financial Analyst. She is a member of Collaborative Law of Rochester. Prior to UBS, Susan was at Manning & Napier for 8 years. Before moving to Rochester in 1998, she worked at Merrill Lynch in New York and Princeton in various capacities. Susan currently serves as a member of the Investment Committee of the Jewish Community Center of Rochester and as treasurer, chair of the Finance Committee and member of the Executive Committee of the Alzheimers Association of Rochester. As an outdoor runner in all seasons, you might see her running around the 12 Corners/Pittsford area. Susan also enjoys traveling, golf, baking and cooking in her kitchen and especially watching her beloved Buffalo Bills each Sunday.
Membership Co-chairs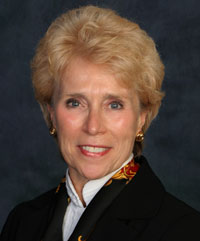 Nancy Hessler joined the Rochester Women's Giving Circle in late 2012. She has become active with the Membership Committee and served on the second five year strategic planning committee. Nancy has been a leadership effectiveness consultant for the past 12 years. Prior to that, Nancy served in various Human Resources leadership roles for Xerox Corporation, Rochester Gas and Electric, and Nortel Networks for 22 years and as the Dean of Students at the Eastman School of Music for 8 years. She continues to serve on not-for-profit boards and participates in multiple fund raising activities. Nancy spends much of her free time outside, downhill skiing, long distance bicycling, hiking, kayaking and gardening.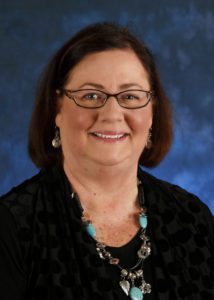 Teri Davis became a member of the Giving Circle in 2014. She joined the Membership Committee to get involved in Circle activities and found it was a great way to meet other Circle members. She became Co-chair of the Membership Committee in 2017. Teri categorizes her long career with Xerox into three areas: curriculum development and training, program and project management and Chief of Staff to Xerox's Information Management CIO, where one of her responsibilities was to coordinate all communications with the global organization's 1,500 people. Teri is a member of the Optimist International Organization, a community service organization focused on improving the lives of youth, and has held numerous leadership roles at the Club, District and International level. She embraces a quote from Muhammad Ali – "Service to others is the rent you pay for your room here on earth."