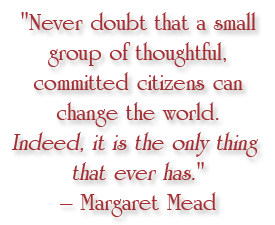 The Giving Circle is made up of women who have a passion for helping women and girls break the cycle of poverty.  Membership in the Circle allows each of us to have so much more impact than we could individually.
Members choose to be as involved as their time commitments allow, including committee work, attending membership events, or by simply contributing their money and knowing that they are making a difference.
The minimum contribution to join the Giving Circle is $1,050 a year, although many members contribute at higher levels. Regardless of contribution level, each member has an equal voice in grant selection and Giving Circle decision-making. $1,000 of each contribution goes directly to grants and $50 covers operational costs. The total contribution is tax deductible. Contributions are due by December 31st of each year, although new members may join at any time.
To become a member, complete our pledge form and send it along with your check payable to "Rochester Area Community Foundation" for $1,050 to:
Rochester Area Community Foundation
500 East Avenue
Rochester, NY 14607
Please be sure to write "RWGC "in the memo line of your check.
If you prefer to give online, you can make a secure credit card donation through  the Community Foundation's website. Please note that when giving online, the minimum membership contribution is $1,080 to cover the estimated credit card processing fee.
If you would like more information, feel free to contact us.