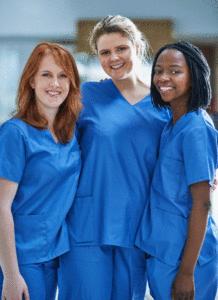 The Rochester Women's Giving Circle is eager to receive your proposal.
Our Request for Proposals (RFP) is available in December of each calendar year on the Rochester Area Community Foundation's website. Proposals are due by March 1st and should be submitted to grants@racf.org. You can also click here for a copy of our RFP.
Please review our eligibility criteria on our Priorities page.
Our Grantmaking Committee reviews proposals with a focus on the following:
Fit with our mission
Well documented, unmet need
Well-defined outcomes and measures
Evidence of likely effectiveness
Evidence of organizational capacity to implement the program
The Grantmaking Committee's recommendations are ratified by our Steering Committee and general membership prior to our June grant awards breakfast.
After a grant is awarded, the Giving Circle assigns a member to partner with each grantee and ensure open communication about the progress of the program. Grantees complete a report on the status of the program at the halfway point and at the end of the program. This enables us to assess the effectiveness of the program and provides our members with timely feedback on the impact of our dollars. A sample report can be found here.